Evidence of our great work!
If you like our work, why not hire us!
New branding, social media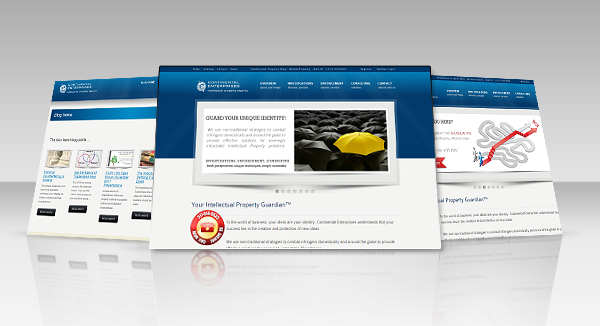 Client: Continental Enterprises

Delivered: Complete New Site

ISSUES: New Blog, Twitter | Graphics | Navigation
Another recommendation from a client. CE-IP.com had never received a lead from their old site. We completely changed their aesthetic, navigation.
We recommended a complete new social media strategy and created preliminary graphics for Twitter, Facebook and Google Plus.
We can't wait to hear "We received another lead from our new website."
Note: All content found on www.ce-ip.com is the sole property of Continental Enterprises.
Complete redesign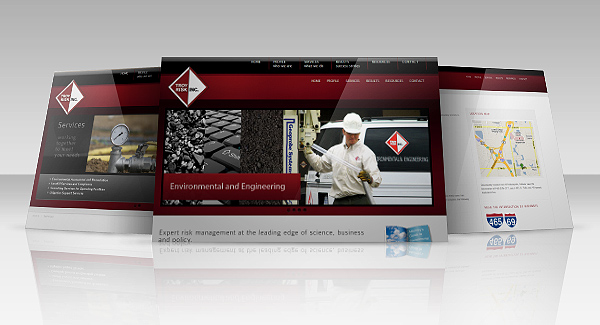 Client: Troy Risk, Inc.

Delivered: Complete re-branding

ISSUES: Branding Graphics | Add New Content
After a recommendation from a prior client, Troy Risk asked us to update their web site. We updated everything from their logo to the site layout.
The client is pleased so far, but the redesign is on-going.
We're adding lots of new content and updating their SharePoint look-n-feel.
Site update, animation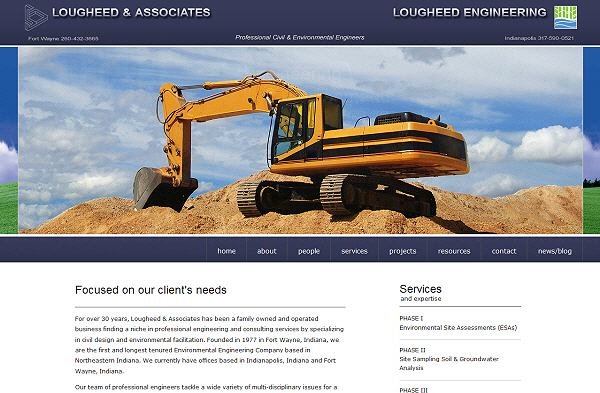 Client: Lougheed Engineering

Delivered: New Site

ISSUES: Dual logos
This client need to integrate two different logos into it's promotional materials. We assisted in the new logo concept design and integrated the final logo into the website.
New logo, pocket brochure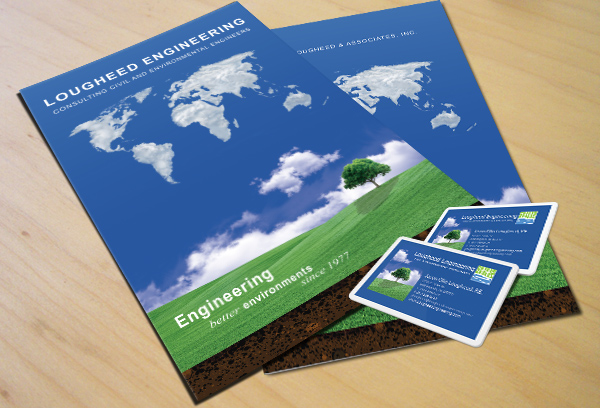 Client: Lougheed Engineering

Delivered: New logo, Site, Pocket Brochure

ISSUES: Print graphics
We created a beautiful pocket brochure and business cards..
Portrait enhancement, business avatars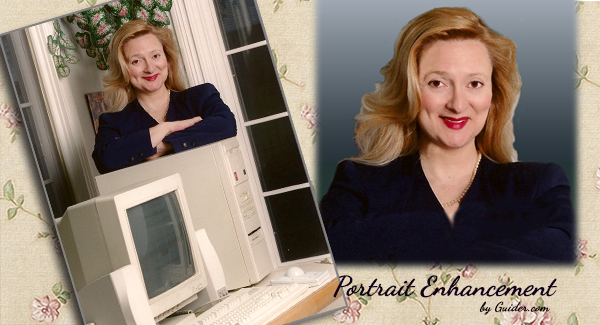 Client: Various

Delivered: Photo Suitable for LinkedIn

ISSUES: Blurry image | Background noise
Business images suitable as avatars for LinkedIn and Facebook are extremely important. Often they are a prospective client's first impression.
Paying for a professional photographer can be expensive and time consuming.
We will enhance almost any photo, including correcting for age, weight and background clutter. Even your smile can be enhanced with Photoshop.
Overhaul old site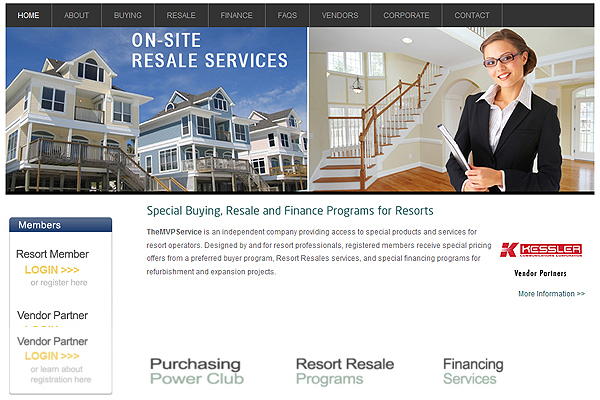 Client: Resort Services

Delivered: Branding, Data-Driven Website

ISSUES: Outdated Graphics | Broken Database
Received an urgent call. "Can you help us? We've been through three web developers and we still don't have a site." In record time, Guider.com untangled scores of old pages and code. We installed a new database and completely updated the graphics.
The client said he received calls complimenting him on his new site.
On-going management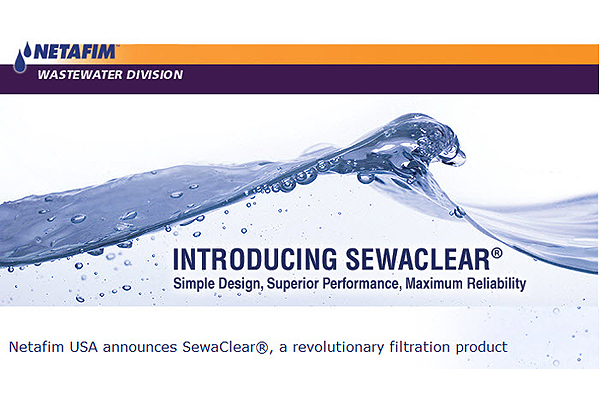 Client: Netafim USA

Delivered: Complete 360° Website Management & Online Marketing for over 10 years

ISSUES: Complex Site - 100's of Pages

Beginning in 1992, Guider.com shouldered complete responsibly for the entire Netafim USA web presence. This comprised thousand's of files and six interconnected division web sites - Agriculture, Greenhouse, Wastewater, Mining, Landscape and Corporate.
Over the years, Guider.com conducted SEO and conducted several Strategic Marketing campaigns.
After the housing bubble in California burst, Netafim transferred ownership of the files in-house.
Photo restoration
Client: Non-Commercial

Delivered: Restored baby photograph

ISSUES: Damaged small photo
There is no better gift than a restored and enhanced image of a treasured event or loved family member. Guider.com exacting level of excellent ensures your precious photographs are delicately handled. Intense attention to detail brings vintage images to life.
The original black and white photograph are often very small. Imagine a tiny 3" x 4" picture of your father blown up to an 8 x 10 color graphic and placed in a frame. What a great gift.
Services include: Repair, Color, Print
Output includes: Mobile, Web, DVD
Updated website with flash
Client: R. E. Crosby General Contractors

Delivered: Hosting, Flash, Design

ISSUES: SEO | New Logo

R.E. Crosby needed a website, but had little time to spare. Guider.com studied their business and their competition.
After receiving the basic contact information - a complete strategically target web site was developed. The site is hosted and updated regularly.
The smooth JavaScript animations and high contrast colors make the site both impressive and user-friendly. The navigation is simple yet effective. We provided them with a site that utilizes a mix of Flash, JavaScript and XHTML.
Website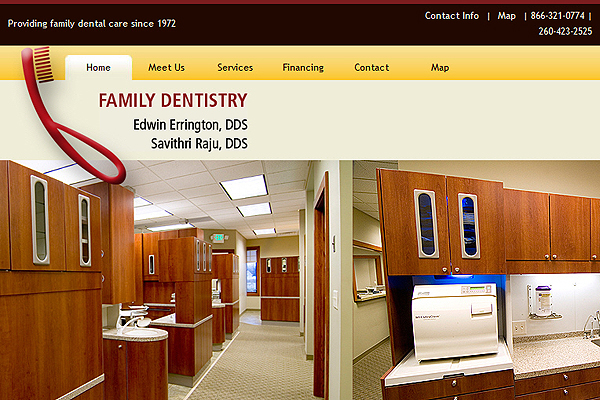 Client: Edwin A. Errington, DDS

Delivered: Design, SEO

ISSUES: Affordable Web Presence

Dr. Errington's website was looking dated and needed an urgent face lift.
The navigation is simple yet affective; the pages can be browsed without opening multiple pages and contact information is shown throughout.
With web standard, Search Engine Optimized code, Dr. Errington's website is fast loading and ranks high in search engines such as Google etc.
Website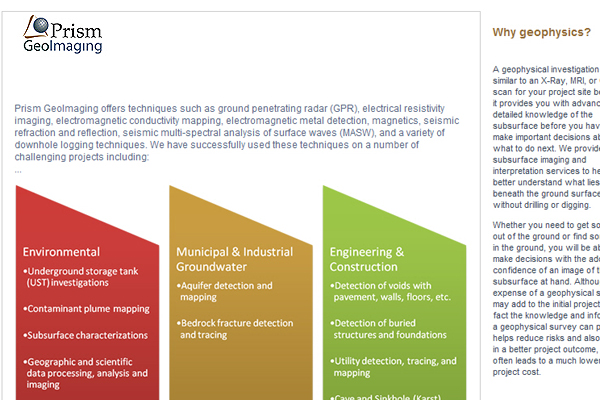 Client: PrismGeo

Delivered: XHTML/CSS coding

ISSUES: Client Self-Updates| Graphics

PrismGeo is one of the Midwest's leading geophysical firms. PrismGeo commissioned Guider.com to build the CSS and XHTML for a new and improved website.
Wordpress blog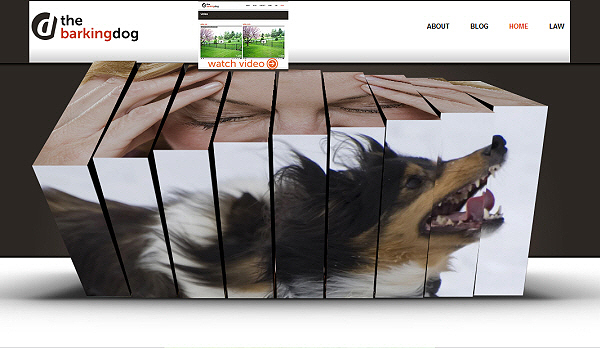 Client: thebarkingdog blog

Delivered: Wordpress Blog/Graphics

ISSUES: Integrate with Facebook site

Created a Wordpress blog site with flash animation and sound.